Used Daniel Defense DDM4 V7 with the older style free float rail.
Bought this to see if the hype about DD was real and it is!!!!!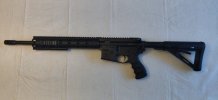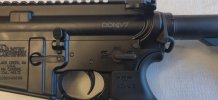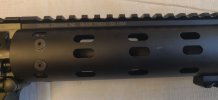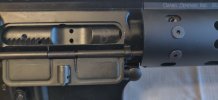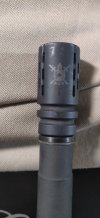 I upgraded to a DD M4V7LW so this one is for sale. Great starter DD!
Got it used off Gunbroker so:
I don't know the round count but wear looks light.
Previous owner added Muzzle brake, charging handle, pistol grip and rear stock.
No mag, no BUIS, no box no docs just like I got it.
Gun shoots very tight groups, function exactly as it should and features
View attachment 4878663
View attachment 4878664
View attachment 4878665
View attachment 4878666
View attachment 4878667
Gun has average handling marks